Why hold your event with Nassf Travel?
At Nassf Travel we attend to incentive groups, organization of international associative and corporate meetings (Congresses, Symposiums, Conventions, Conferences, among others) with a socio-environmental and sustainable approach, benefiting all those involved.
Our destinations and suppliers are socially responsible and are committed to achieving the country's sustainable development goals. We offer you a quality service where attention to detail and customer orientation are our strongest point.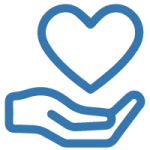 We help you by providing spaces for your events and meetings, as well as catering services, healthy eating, accommodation and transfers according to your needs.
In each event, the carbon footprint generated by planting trees is measured and offset.
Nassf Travel's business travel proposals are always adapted to the needs, unique characteristics and financial restrictions of each MICE tourism project.
Our proposals are personalized, rewarding, affordable and, above all, they contribute to a socio-environmental purpose in favor of the Sustainable Development Goals.
NASSF TRAVEL
Incentive Groups
Sustainable experiences