Cusco – Montaña de Siete Colores
Climate: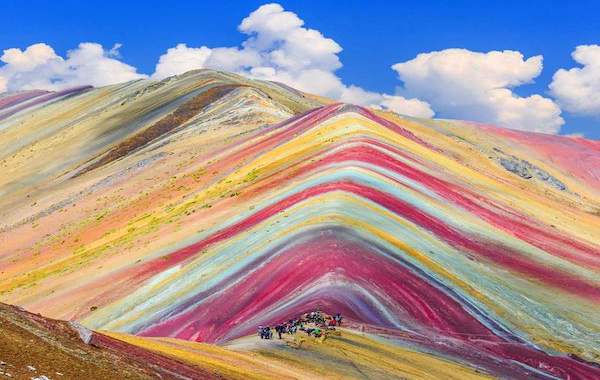 4:00 am Pick up from your accommodation. The tour begins at 4:30 to travel by car for approximately two hours to the south, until reaching the district of Cusipata – Paucarpata, (3310msnm) where we can enjoy a nutritious breakfast in Chillihuani.
Start of the walk that will last approximately 1 hour and 20 minutes, we will observe the typical flora and fauna of the Andes, among which the presence of Llamas and Alpacas stands out, we will pass through beautiful ravines and see snowy peaks. We will arrive at the Vinicunca or Montaña de Colores viewpoint (5080msnm) our guide will give us an explanation about the orography, ecosystem and color of the mountain, we will also be able to take advantage of the moment to observe the Vinicunca mountain range (5020 m / 16,466 ft. ), take souvenir photos and admire the beautiful scenery. Then we will return along the same path to the point where we started the walk (Llaqto) where our transport will be waiting to take us back to Cusipata, where we will enjoy a delicious lunch.
Finally we will return to the city of Cusco, arriving between 4 and 5 in the afternoon. Arrival to the city of Cusco (near the main square).
Travel Tips
Who is suitable for this trip?
Ecoresponsible traveler and nature lover / Difficulty
Maximum altitude: 5080 masl