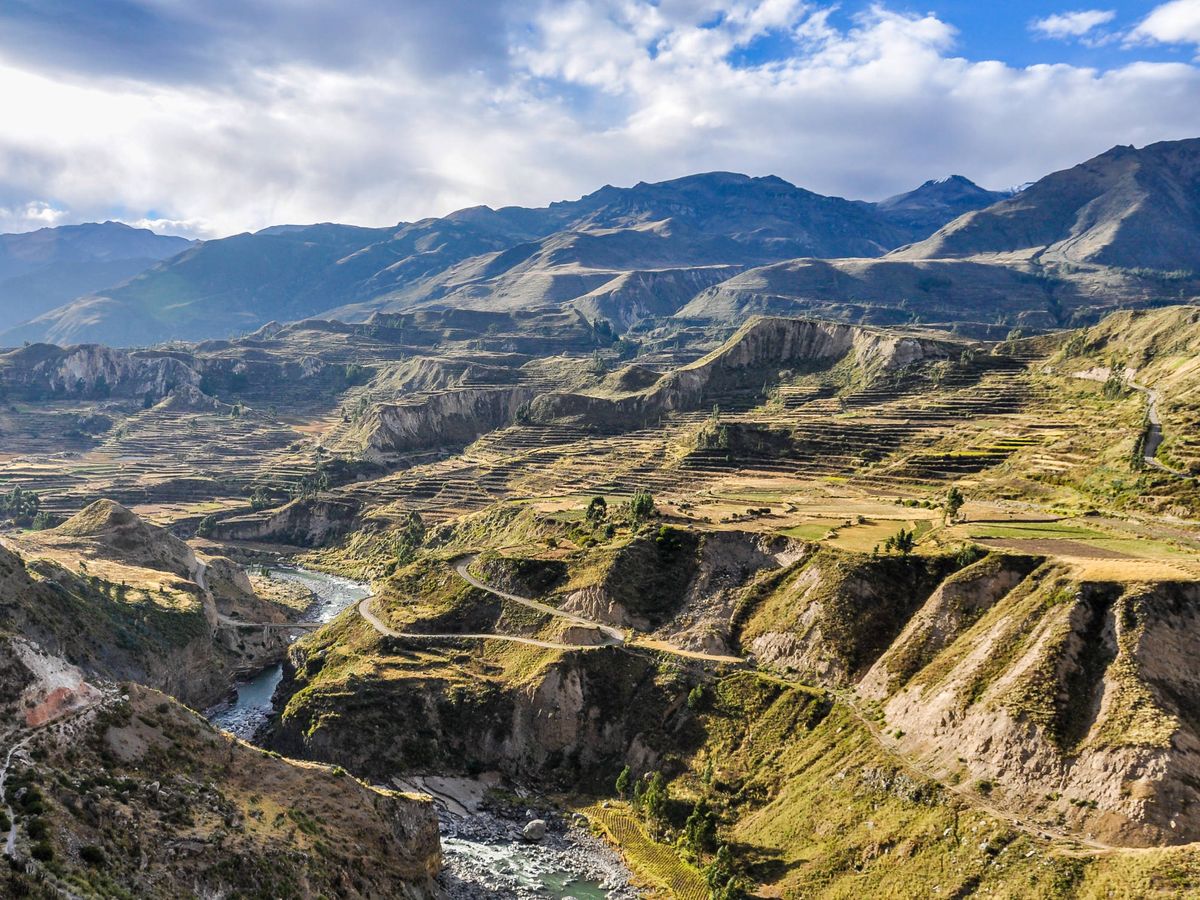 Departure to Chivay, approximately 4 to 5 hours. Our first stop is at 3,900 meters in the Salinas y Aguada Blanca National Reserve known as Pampa Cañahuas. Continuing with this route, we take a detour to the Colca Valley. The second stop is at a restaurant called "El Chinito", at 4,000 meters above sea level. Where you can see the Misti, Chachani and Machu Picchu from the back and observe the stone forest, tree-shaped rock formations. We continue the trip, a stop is made in the Toccra pampa. You can see lagoons, subsoil water, on the way you can see llamas, alpacas and local muleteers, as well as some Andean birds. The fourth stop is the viewpoint of the Andes, known as Pata Pampa. It is 4,900 meters high and it is the highest place of the entire trip. Here you can see 8 volcanoes that form a circle of fire. From here we descend towards Chivay, the most important town in the Colca Valley. Chivay is 3,650 meters high. Arriving in Chivay we will have time to have lunch.
Overnight in accommodation in Colca.
6:30 am Departure to the Cruz del Condor, from where you can see the Colca Canyon and the flight of the Condors. After having enjoyed the Canyon along the way, the first stop will be made at the Huayra Punko viewpoint. Where you have a magnificent view of the entire Colca Valley. The second stop is the Antahuilque viewpoint where you can see the amphitheater-shaped terraces and the mysterious lagoons of the Colca Valley. The third stop is visiting the town of Maca. Then you return to Chivay around noon where you can have lunch.
In the afternoon, return to Arequipa.
Travel Tips
Who is suitable for this trip?
Ecoresponsible traveler and nature lover as a couple, family with children over 5 years old / Difficulty level: Moderate
Maximum altitude: 3900 masl